So, you don't have to! See how you can save money

ON BRANCH OPERATING COSTS.
IT'S NO SECRET,
THE BRANCH NETWORK

IS EXPEN$IVE.
Branch networks represent the most costly banking channel offered by banks. The traditional branch costs roughly $2-4 million to set up and another $200,000-400,000 in operational costs per year. (Mercator Advisory Group)
So, of course, banks are trying to steer customers toward digital tools.
BUT THERE IS

A PLUS SIDE

...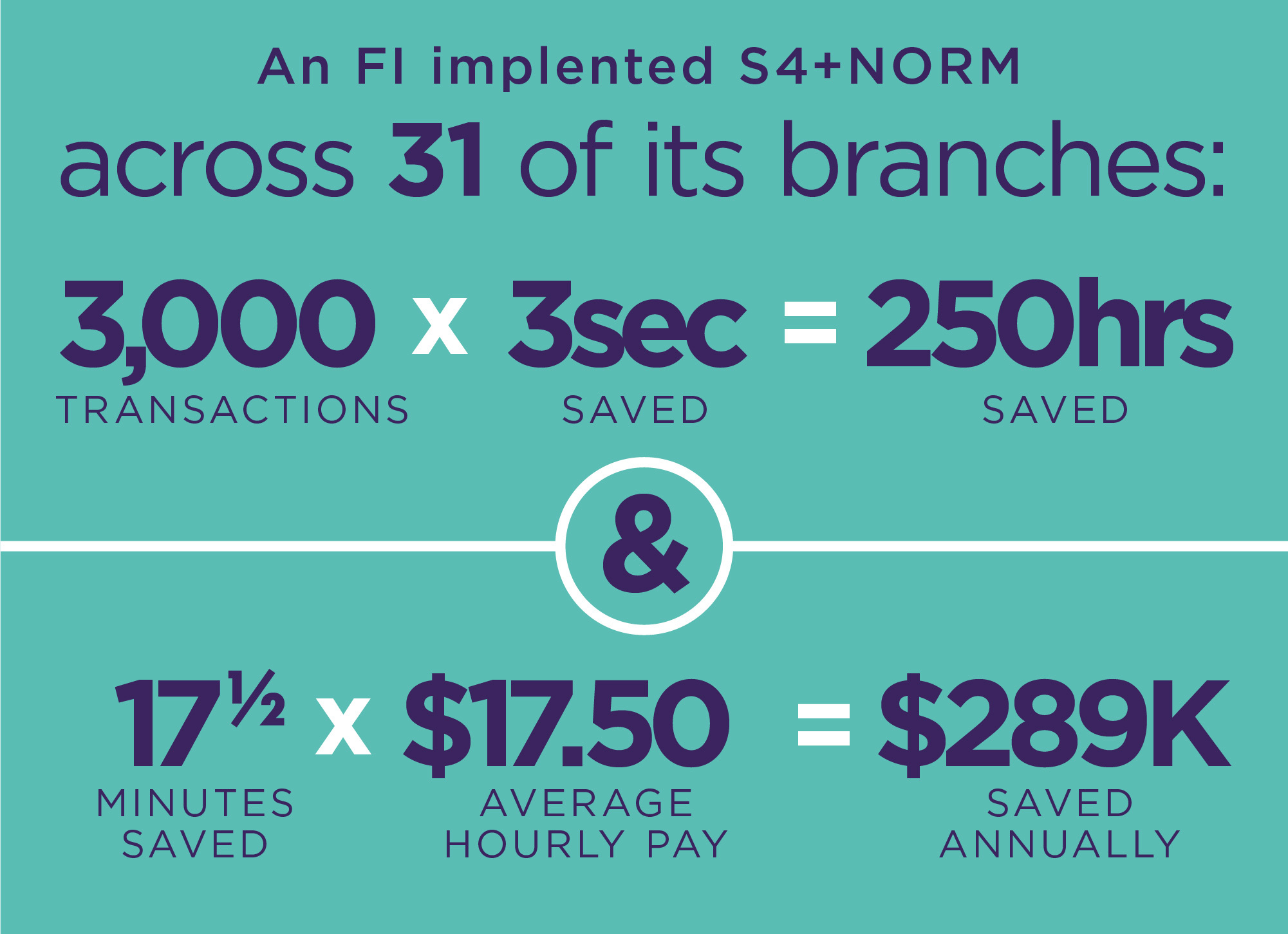 A financial institution headquartered in Georgia, with an $8.5 billion asset size, found tremendous savings as it implemented CFM's S4+Norm core integration software in 31 of its branch locations using teller cash recyclers (TCRs).

Here's what they found:
With an average of 3000 transactions per branch each month they saved upwards of 3 seconds per transaction through CFM's software. That's almost 250 hours/year saved in client transaction time.
Even more interestingly, each branch saved

17.5 minutes

in each teller's end-of-day balancing.
LET'S SAY YOUR FI ENJOYS
THIS SAME SUCCESS
This financial institution saved

3,465 minutes in wage expenses DAILY

, which is

16,516 hours per year.
With an average full-time employee base pay of $17.50,

you would save $289, 030...




simply by using CFM integrations

across 30+ branch locations using teller cash recyclers (TCRs).
A SOLUTION

YOU CAN COUNT ON.



CFM enables best practices for recruitment too.
Shorter hours and job satisfaction can

increase productivity

while decreasing turnover rates. The costs involved with losing employees can be difficult to calculate but steep.

Cost of hiring new staff can easily exceed $4,000, and that's before their annual salary & benefits. Branches that

operate more efficiently

can find that they no longer need to hire.

Reallocate 50% of a full-time employee's hours to

high-value activities with RTA

(Remote Transaction Assistant).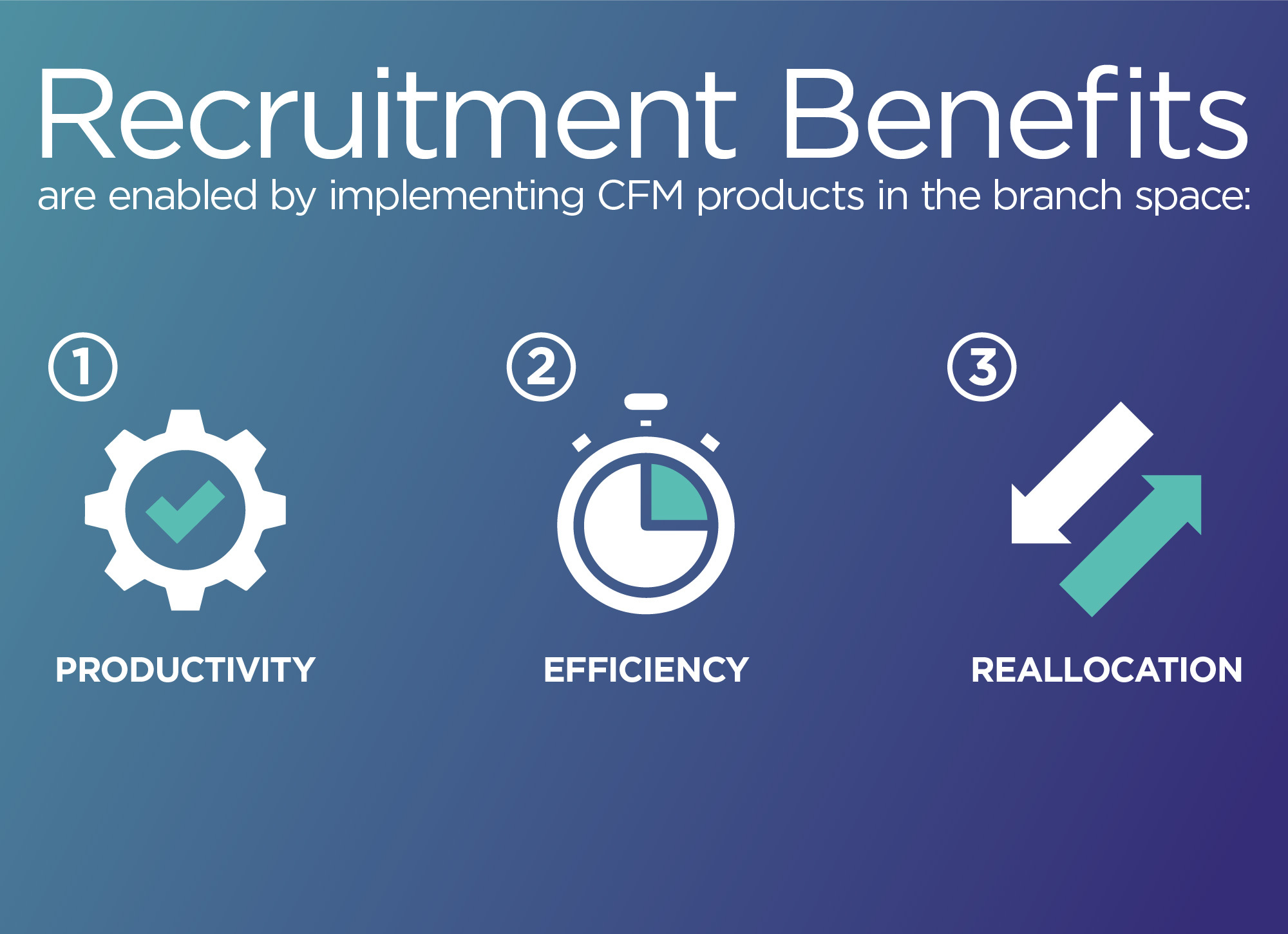 WHAT DOES CFM BRING TO THE TABLE?
Visualize what CFM's core integrations can do for your branch's efficiency & client experiences.