These branch "greatest hits" define the Universal Associate experience and are changing the face of banking.
"Universal Associates" isn't just a throwaway term for enhancing the branch experience with some new tech or updated interiors. Universal Associates are truly a cultural shift and a completely new sound. To get your fists pumping, feet tapping, and voice humming along, here are some of our favorite picks.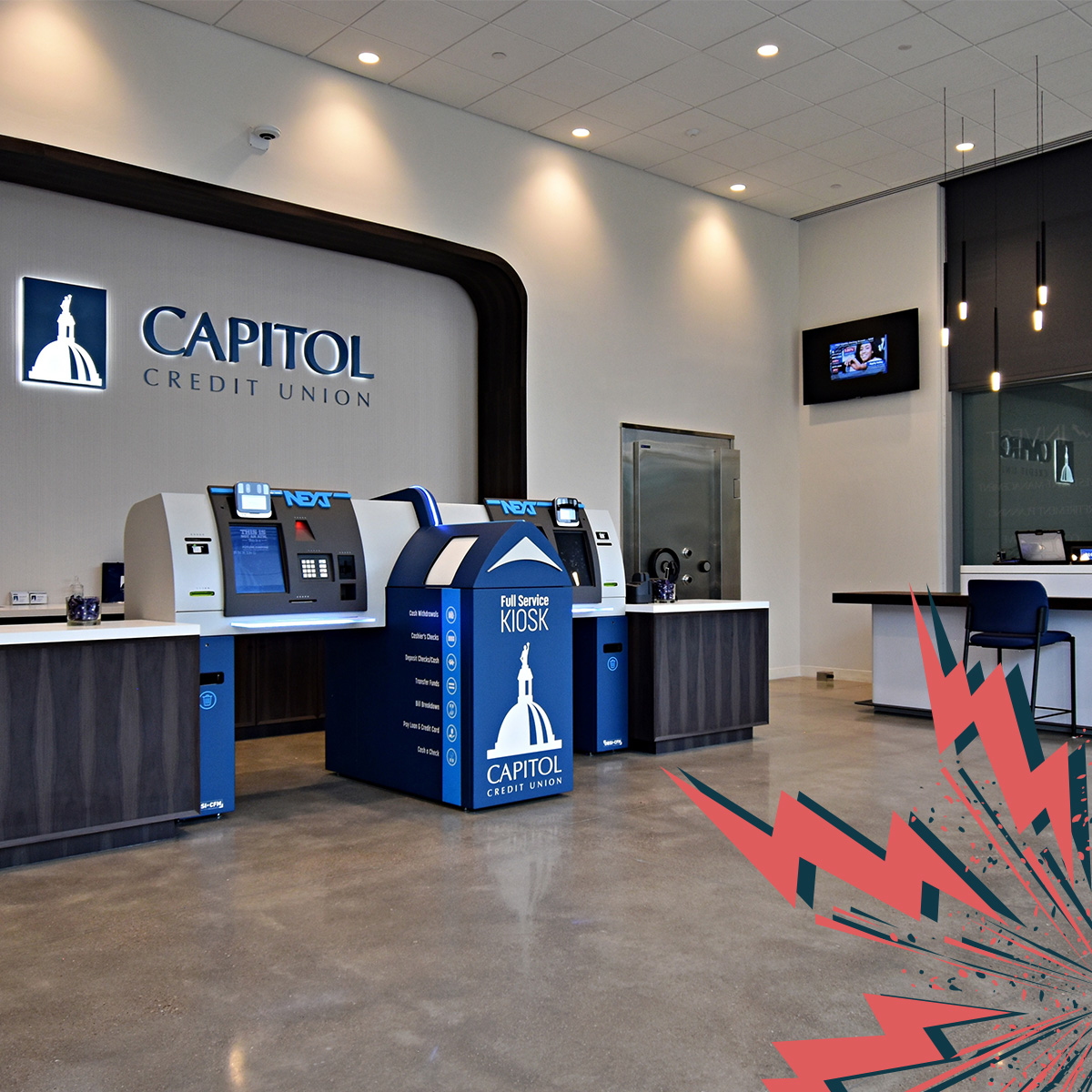 HIGH-TECH UA BRANCH
Capitol Credit Union
Why we love this one: Capitol's target market was screaming for Universal Associates and the Capitol team listened!
Capitol Credit Union was on a mission to reduce costs, migrate transactions to more efficient channels, and enhance the client experience. Located in a city where the community is quickly becoming a worldwide hub for technological innovation, the need to change was imminent. Their first step in achieving their goals included adopting a more retail-friendly Universal Associate Model in their Austin, TX branch.
Technology was a massive part of Capitol Credit Union's strategy to drive this convenience for its members.
Migrating low-value transactions to more efficient self-service channels allows Universal Associates to focus on high-value conversations.
How they did it:
Step 1: Installing the self-service machine, NEXT, a core-integrated self-service, assisted-service, and full-service kiosk capable of completing almost every teller transaction (and comes complete with tablets). This allowed Universal Associates to focus on building relationships and growth, not transacting.
Step 2: Remodeling the branch by removing 3 teller lines and installing a Service Spot, a flexible work station. This modern feature not only established a more retail-friendly environment, but it also opened up the floorplan for an easy transition to the Universal Associate Model.
Step 3: With a new self-service machine and branch design, the final step was enabling the staff with both the ultimate tool and the knowledge to become Universal Associates.
"IT'S NOT THE MONETARY TRANSACTION THAT PROVIDES VALUE, IT'S THE COMMUNICATION BETWEEN OUR MEMBER AND OUR EMPLOYEE. [NEXT] IS A TECHNOLOGY THAT WILL BE ABLE TO SUPPORT OUR MEMBER'S TRANSACTIONS SO THAT OUR EMPLOYEES CAN ACTUALLY INTERACT AND HAVE CONVERSATIONS FAR BEYOND THAT OF A MONETARY TRANSACTION."
Pierre Cardenas, CEO
CAPITOL CREDIT UNION
BCU
Why we love this one: These highly efficient branches are fully staffed and functional with only one Universal Associate staff member.
Can a fully functioning branch really fit under a staircase in a corporate office building? For BCU, a $3B Illinois-based credit union, the answer is a resounding YES!
As an institution voted one of the Nation's Top 100 Credit Unions, it's no surprise BCU is finding creative ways to get closer to their members and offer even more convenience through micro branch and Universal Associate concepts.
How they did it:
Micro branches need to provide the same amount of services as other branches but in a much smaller space. This branch is small enough to fit inside a 640 sqft staircase corridor of a United Health Group (UHG) corporate office building, while still offering a full-service branch model that only required two full-time Universal Associates to serve the 2,200 UHG employees.
The open micro-branch design offers many of the amenities of a full-service branch, including a discovery bar for transactions and advisory conversations, flex offices, digital signage, a technology bar for self-service, fully functioning ATM machines, and more. By simplifying operations with a slimmed-down space, the staff can focus more on advising members and less on maintaining a huge space.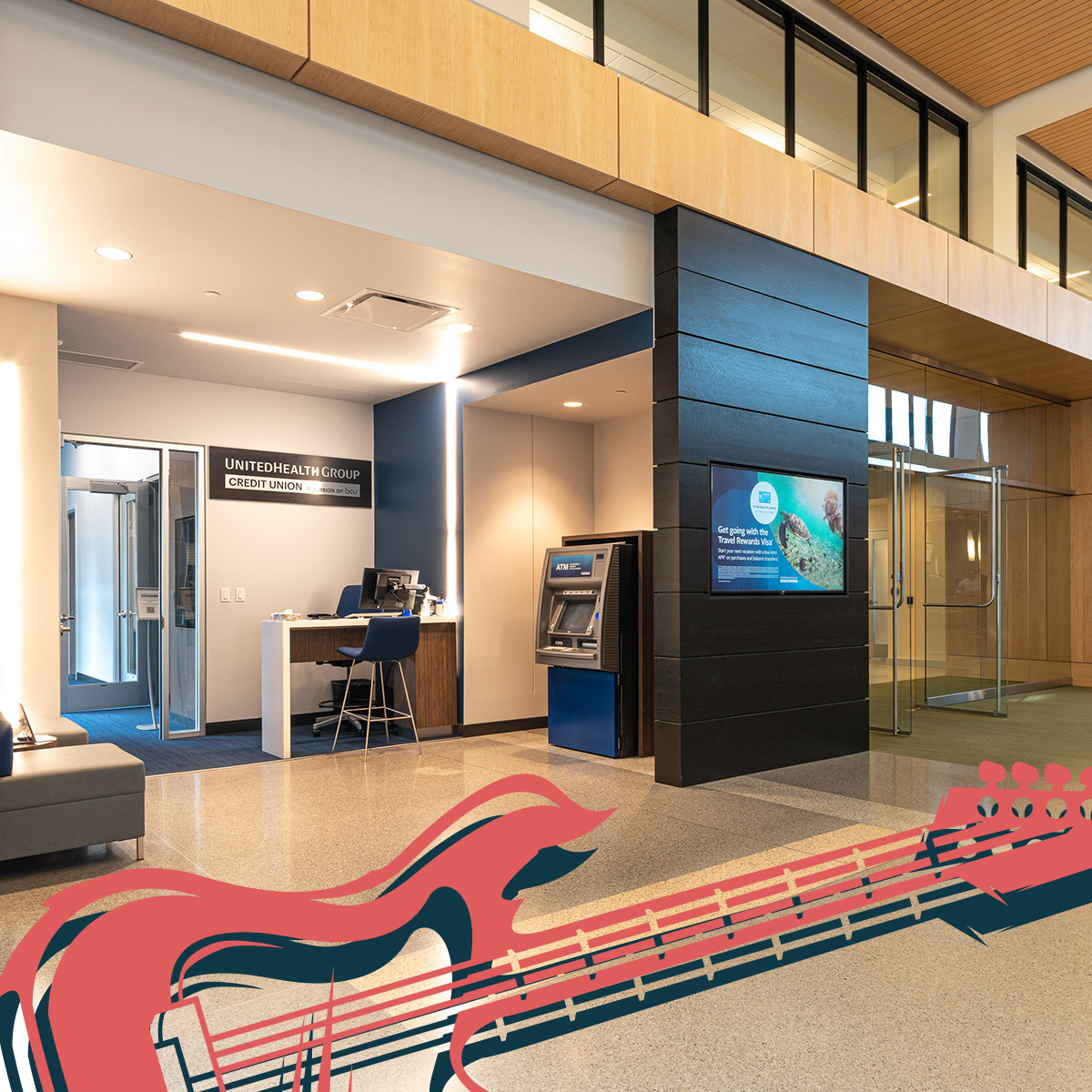 Vantage West CU
Why We love this one: A fully enhanced experience with the right tech and training delivered the ultimate one-two punch!
With a focus on providing an interactive member experience, Vantage wanted to incorporate the latest design trends, technologies, and operational models. They wanted to shift to a dialogue banking model that was supported by Relationship Bankers (their unique spin on Universal Associates). To deliver a true UA experience their service model is designed for staff to greet members at the door and be able to provide any service needed, from start to finish.
The final branch experience incorporates an open design with flex offices and Service Spots for collaborative conversations, Teller Towers complete with digital signage, and inviting lobby environments for casual conversations.
How they did it:
The newest in-branch technology, including RTA, enables staff to complete cash transactions from anywhere in the branch, and members are engaged with dynamic digital signage displays.
With such a dynamic change, and not wanting to leave anything to chance—Vantage West ensured their front-line staff were properly trained and ready to deliver the new staffing model by investing in DBSI's Delivery Defined training program.
By engineering the experience, staff understood the strategic intent behind the change, how to interact with members with all the new key elements, and had talk tracks for engaging members. And the results have been phenomenal. Since opening, the new branches have received 100% member satisfaction and perfect scores on every secret shopper survey!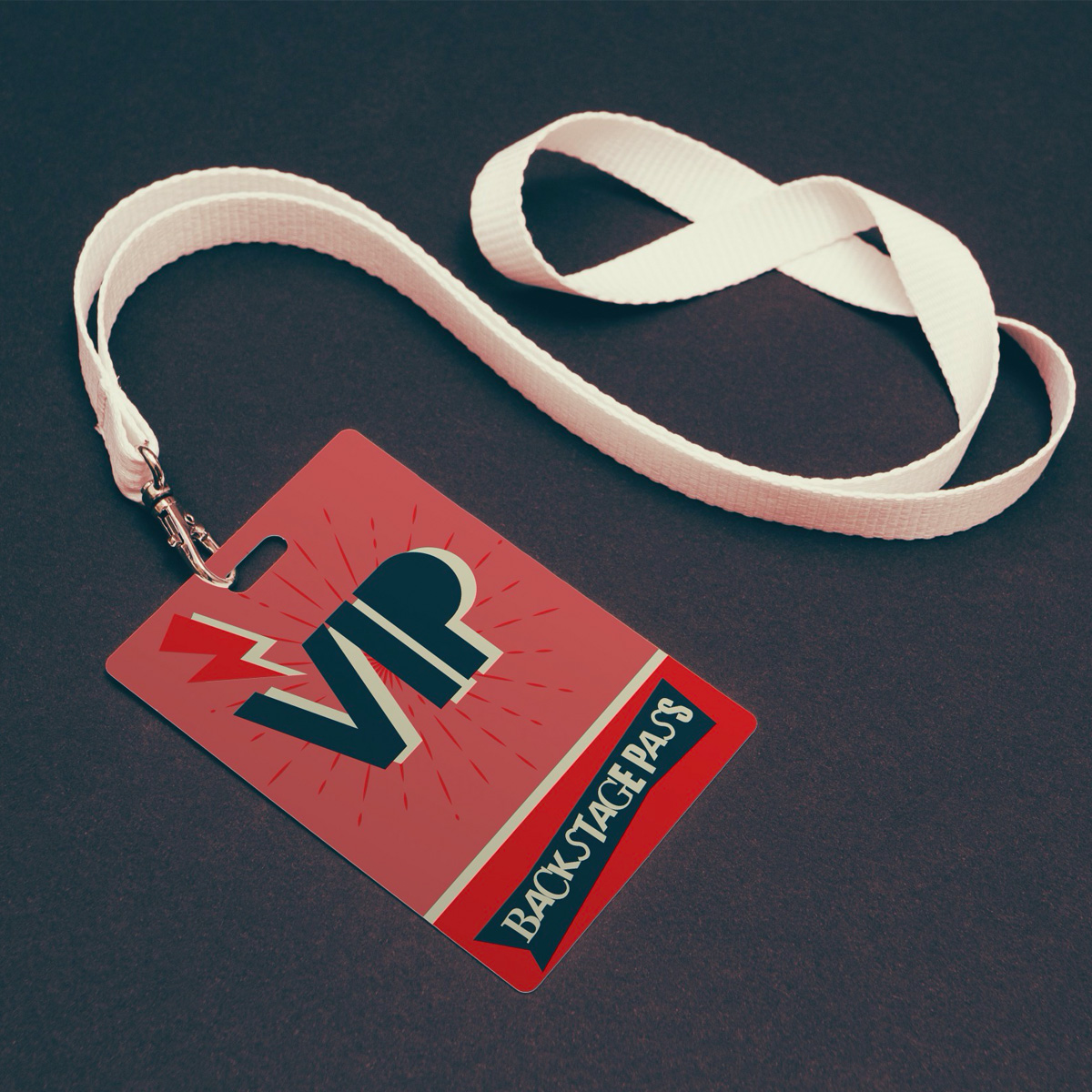 Want a hands-on approach to creating a Universal Associate experience for your branches?
We're offering complimentary tickets to the ultimate Universal Associate concert AKA the Ideation Center. This immersive event allows you to go backstage with the band to test these products and see the Universal Associate model in action.