BECOME THE BEST IN BANKING
The changes in the banking world are speeding up

and we want to help you

stay ahead of the game instead of being left behind.
Your competition is providing the best
client-serving ideas, services, & capabilities.
1) Greet clients when they walk in with full-service capabilities.
Clients have grown accustomed to the highest levels of convenience and gratification. The three main reasons people stay or switch financial institutions are local accessibility, convenience, and product offerings (including financial advisory services).



Give the people what they want and you'll likely find that

you want many of the same things:
- Eliminated teller lines, task latency, & handoffs
- Speedy transactions
- Interpreted data insights
- Personalized conversations
- Financial wellness/advisory services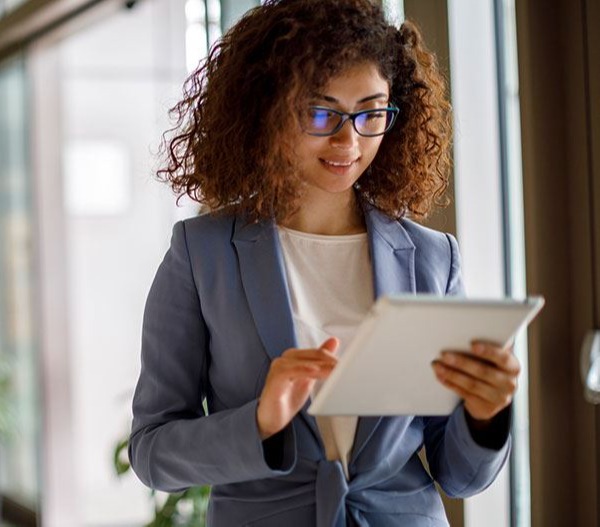 HOW:

Tablet-based Universal Associates untethered from workstations.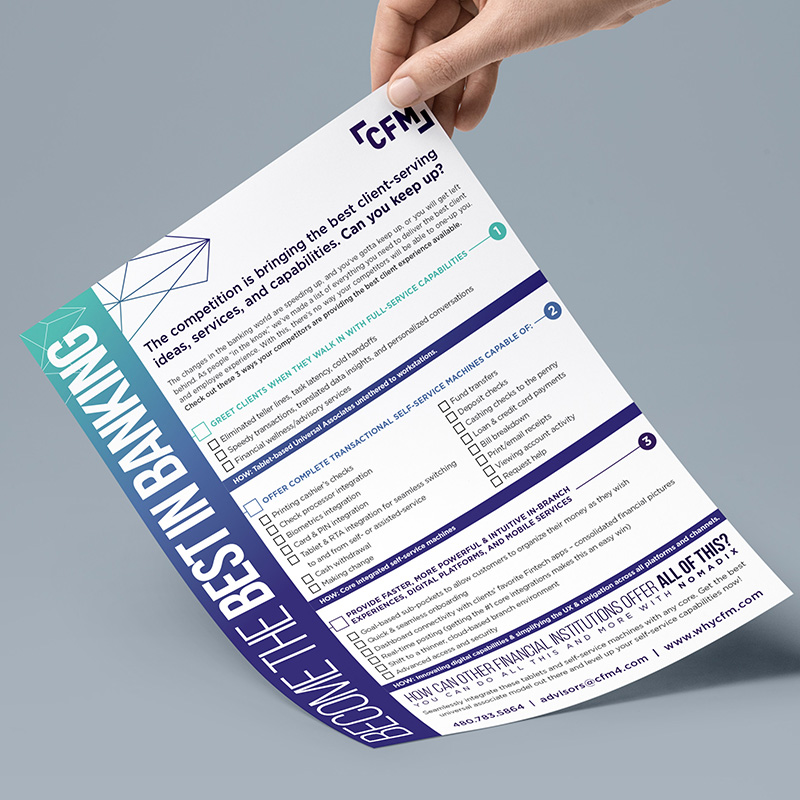 Universal associates

must be able to greet clients as they enter a branch and either service or answer any need they have, from transactions to advisory conversations. Clunky legacy systems limit your staff capabilities and diminish your clients' experience.
NOMADIX

enables a mobile staff model, freed from workstations, allowing multiple transactions to be completed simultaneously and then queued seamlessly with a TCR or self-service machine to avoid interrupting other clients' experiences
.